Since 2014 I have been collaborating with Diego Orzáez, Jesús Picó, and Javier F. Urchuegía as instructor of the UPV team participating in the iGEM  (International Genetically Engineered Machine) competition. It is a unique event in the world, where engineering is combined with genetics. I have participated there advising students on mathematical modeling issues and supervising the computer parts of the project. In addition, I have collaborated with the students in tasks of coordination and definition of the project, as well as on its presentation.
---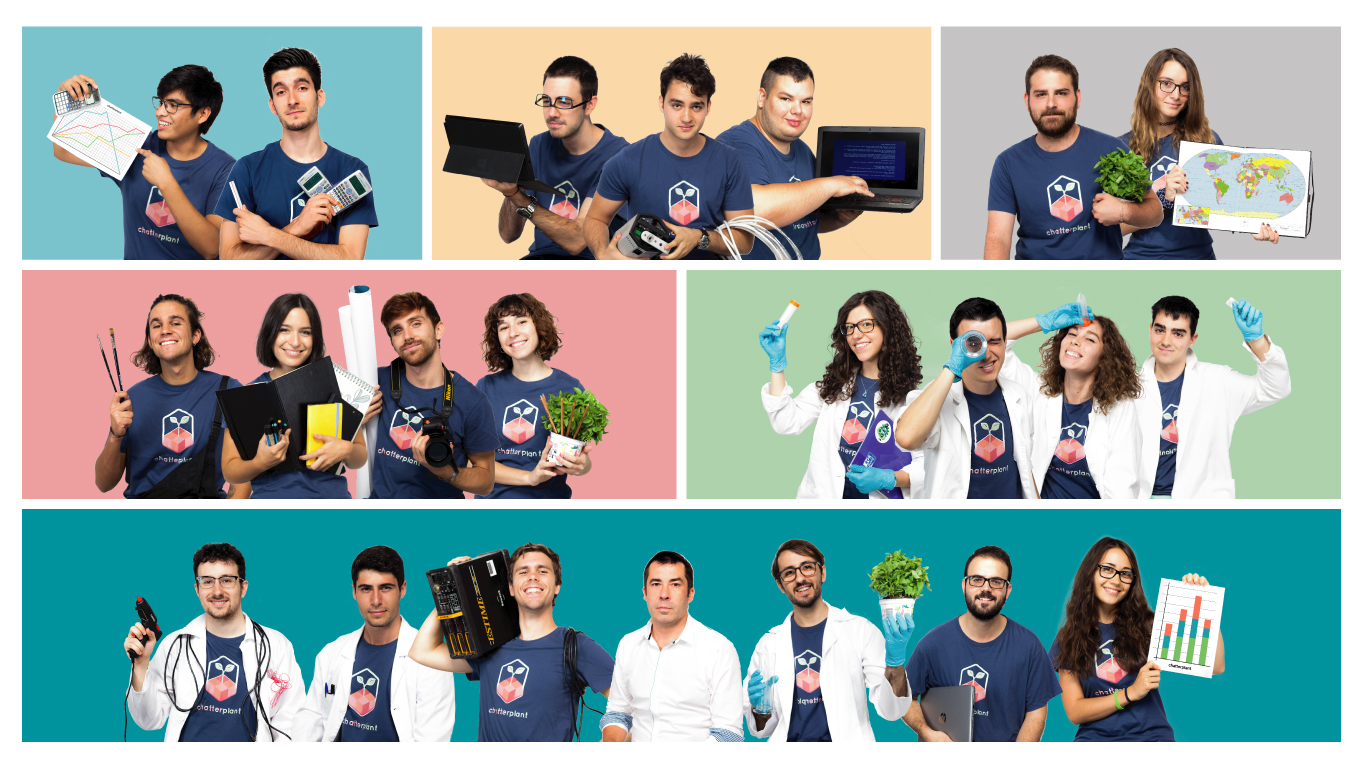 The team achieved in 2014 the prize for the Best Collection of Parts, shared with the Imperial College with its Sexy Plant project. In this project, a plant was modified to release feromones and confuse the moths.
---
In 2015, the AladDNA project was conceived to design a system that would allow the production of 4 different substances from a combination of lights of different colors. There, it was also developed a version of Minecraft where the constructions were inspired in Synthetic Biology, called SynBioCraft.
---
In 2016, the HYPE-IT (Hack Your Plants Editing) project tried to make the improvement of the genetic edition of plants accessible through the CRISPR-Cas 9 technology, for which it had software that allowed locating targets according to phenotypes to be improved. . In addition, a labware made the use of this technology cheaper. This project received the awards for the Best Software Tool and the Best Hardware Tool in the Giant Jamboree.

---
In 217, CHATTERPLANT was based in the designed a plant genetic circuit that confers us the ability to communicate with plants. That is, making plants to respond our commands subsequently and transmit information to us. With this project, we aim to help increasing food security by developing a new and sustainable agriculture. This project was nominee to the categories of Best applied Design, Best Software, and Best Poster.
---
With PRINTERIA we won the Grand Prize of the iGEM competition at Undergaraduate level. We also won the Track of New Application, the prizes in the categories of Best  Hardware, Best Sofware, Best Modeling, and Best Wiki. We were also nominated in teh cathegories of Best Poster.
Printeria is a fully-equipped bioengineering device able to automate the process of printing genetic circuits in bacteria but made as simple and easy to operate as a domestic desktop printer. It breaks down these barriers using a digital microfluidic system creating little droplets that can be mixed and moved across predefined electrode paths on a PCB surface. Printeria combines this novel system with Golden Gate Technology, low-cost sensors and electronics, and a user-friendly software application. In this way, the user is capable of assembling DNA parts in a one-step reaction and control all steps: from the parts assembly and transformation to perform experiments of the printed genetic circuit with high accuracy. Printeria opens the door to a world of applications affordable for the general public.